Ale Trail 2022
Brighton & South Downs CAMRA Ale Trail 27
Welcome to the 2022 Brighton & South Downs Branch Ale Trail.
The very popular Ale Trail is back after a 2 year absence, this time we have 41 great pubs and bars for you to visit and drink great beer and cider. The Ale Trail was devised to support pubs in our Branch area and we are delighted to be able to do this after very difficult times for many.
The Ale Trail is just one of the campaigning activities undertaken by CAMRA volunteers in the Brighton & South Downs branch. This year it is supporting the National CAMRA campaign "Summer of Pub" which aims to encourage a wholesale return to drinking in pubs this summer.
We are now, more than ever, an active branch. We have three key priorities against which all our activities should be focussed: Support to pubs; supporting breweries and increasing membership.
We organise two major beer festivals every year and award the best beers produced by presenting shields and framed certificates for breweries to actively use to promote their quality. To support pubs/clubs we hold an annual pub and club of the year (for both ale and cider). When we hold member's meetings and social gatherings they are in pubs or clubs to bolster trade to support them.
Another important activity is we harness support to object to plans to close pubs across our branch area. CAMRA is a brilliant resource to help give local communities the tools to fight against change of use applications using the 'unviable business' argument.
If you aren't already a CAMRA member please consider if you would like to join and help us choose next year's Ale Trail pubs. See QR Code for a link to join CAMRA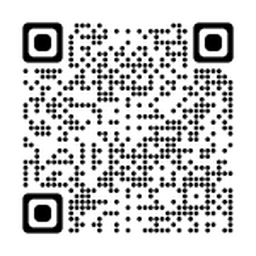 The Trail will run from Thursday 2nd June through to the 30th September inclusive.
There will be various prizes of Ale Trail t-shirts, polo shirts and sweatshirts for obtaining 20, 30 or 40 Ale Trail stamps and there will be, in addition, a prize of a special t-shirt for obtaining 20 stamps in the Cider Rider section
For full details please see the Passport, copies of which will be available at the Launch, in the participating pubs and at the South Downs Beer Festival on the 17th & 18th of June, which includes the method of obtaining stamps, together with how to submit completed Passports.
Ale Trail Launch
The Launch will be in the Prince Albert, 48 Trafalgar Street, Brighton BN1 4ED, near Brighton Station, on Thursday 2nd June starting at 1230; unlike previous Ale Trail Launches, food will not be provided.
Unfortunately, for logistical reasons, there will be no Ale Trail Bus Trip this year
The Pubs on this Year's Trail will be:
Basketmaker's Arms, Brighton
Brighton Beer Dispensary, Brighton (C)
Brighton Bierhaus, Brighton (C)
Evening Star, Brighton (C)
Great Eastern, Brighton
Hand in Hand, Brighton (C)
Haus on the Hill, Brighton (C)
Hole In The Wall, Brighton (C)
Maris & Otter, Brighton
Prince Albert, Brighton (C)
Prince George, Brighton
Quench Bar, Burgess Hill
Five Bells, Chailey Green
White Horse, Ditchling
Swan Inn, Falmer
Foghorn, Hove (C)
Neptune Inn, Hove
Poets Ale & Smoke House, Hove (C) NB Closed for Refurbishment until 20th June
Watchmaker's Arms, Hove (C)
Westbourne, Hove (C)
Laughing Fish, Isfield (C)
Black Horse, Lewes (C)
Brewers Arms, Lewes (C)
Elephant & Castle, Lewes
Gardener's Arms, Lewes (C)
John Harvey Tavern, Lewes
Lewes Arms, Lewes
Patch, Lewes (C)
Rights of Man, Lewes
Snowdrop Inn, Lewes
Crown Inn, Newick (C)
Stags Head Inn, Portslade-by-Sea
Stanley Arms, Portslade-by-Sea
Anchor Inn, Ringmer
Cock Inn, Ringmer
Old Boot Inn, Seaford (C)
Steamworks, Seaford (C)
Duke of Wellington, Shoreham-by-Sea (C)
Old Star Ale & Cider House, Shoreham-by-Sea (C)
Southwick Beer Engine, Southwick (C)
Cock Inn, Wivelsfield Green
(C) Cider Rider Pubs
Details of venues and dates for distribution of prizes will be published here during October